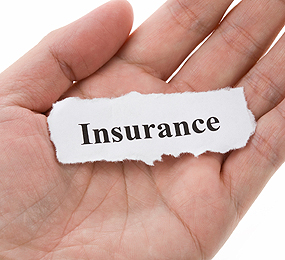 Driver Selection: A good loss control tool for your review Remember, most fleets hire their problems!
Whether your company is relatively new to the industry, or you have decades of limo experience, the following may be a good review. The loss to a fleet that can result from hiring just one unsatisfactory individual makes the investment for selecting the best-qualified driver critical. Here is a sobering statistic: motor vehicle collisions are the leading cause of workplace fatalities according the Bureau of Labor Statistics (www.bls.gov). In addition, a significant percentage of commercial vehicle crashes as well as on the job injuries are caused by drivers with less than one year's tenure with their current employer.
Employee selection is a one-time process. Qualification standards should be set that establishes minimum applicant qualifications for both the driving and non-driving duties of the position. When you set qualification standards, consider the following:
Applicable statutory regulations
Physical requirements
Transferable work experience
Required job knowledge
Vehicle operating skills
Acceptable/clean driving record
History of stable employment
Good attitude
To find qualified drivers, you need to announce through various sources the job opening, its advantages, minimum qualifications, and a brief description of the work. When seeking desirable candidates, priority should be given to your own existing employees who can be upgraded into a driving position (Recruit from within). Important sources are leads from your best drivers and employees. You may want to consider offering an incentive bonus to employees for referring qualified new job applicants who are hired as company drivers.
Effective hiring tools include:
Driver Employment Application Form: information that should be evaluated includes:
the applicant's driver's license number and type of license
driving experience including types of equipment operated and miles driven
Collision record for the past 3 years
moving traffic convictions for the last 3 years
Preliminary Interview: An interview by management helps to answer questions from the review of the completed driver application form. It also provides an opportunity to evaluate the applicant, as well as outlining the job responsibilities.
Written Test: Written tests are required in some instances to meet government regulations. Some employers have written aptitude tests based on the job requirements. Written tests may also be considered to identify the applicant's knowledge regarding traffic regulations and general driving knowledge.
Road Test: A road test provides the prospective employee the opportunity to demonstrate driving skills while the employer has a chance to evaluate the driver's defensive driving techniques. Even though the applicant may have a CDL, it doesn't mean they have operated your particular vehicle(s). Issues include operating controls in the vehicle, different type and location of mirrors, vehicle length, limo vs. buses, differences in manufacturer, etc. Additional factors to consider include the type of driving conditions you normally operate in including intercity, rush hour, rural, mountainous, and winter driving. Think about whether or not the warm weather applicant will be able to drive in winter conditions in a mountainous area or in the North East.
Pre-Placement Medical Examination: If a CDL license is required it means the applicant must have a DOT medical examination. Acceptance of only a DOT medical certificate/card even which is acceptable by DOT, is not a good management practice. Require the applicant to provide their current long form physical if available. If the long form cannot be obtained have a new physical completed by your company appointed physician.
For non-CDL drivers a physical examination should be considered for applicants that will be transporting people in such positions as vanpools, limo services, or bus services.
Past Employment Investigation: Check and verify the applicant's work history for the last three years. Confirm and discuss any gaps in the employment history. A simple phone call or written request to a former employer may yield additional information about past work experience that will help you evaluate the prospect's potential.
Motor Vehicle Record Check: While there is a question as to whether or not a person's past record is an indicator of future performance, the past record does reflect the applicant's attitude toward motor vehicle rules and regulations as well as their effectiveness as a driver. A transcript should be requested as soon as possible from each state in which a driver's license has been held during at least the past three years. The record should be evaluated against pre-established guidelines reflecting suitability for the job position. At the Capacity Group, we can provide you with the MVR and a Driver Evaluation Form that may be used as evaluation criteria for new hires.
Initial Performance Evaluation: A promising applicant may be further screened when hired on a part-time basis or over a trial period. During this period, a supervisor should review the new driver's work in detail and report on suitability for the job. Such an evaluation will allow management to decide whether to keep the driver on as a regular employee.
Determine if a your new driver is "coach-able" and willing to adhere to your company's policies and procedures. Driver selection is a one-time process. Placing the correct emphasis on the selecting the best driver/employee will avoid future problems, especially vehicle collisions. Remember, most fleets hire their problems!
I just saved an NLA Member more than 20% on their insurance!
For the most competitive limo insurance programs, combined with an exceptional service team and expert insurance advice, call the limousine specialist:
Michael W. Marroccoli, 1-800-222-2425 x458 or email me at HYPERLINK "mailto:mmarroccoli@capcoverage.com" mmarroccoli@capcoverage.com
Call me, I can help you save money on your insurance.